Albacore Tuna is IN!
We've got all varieties of albacore tuna in stock. It's been a pretty rough season this summer with very bad weather on the ocean and the tuna have been very far off shore. We're doing pretty good now and have tuna read for you and your family.
We also changed banks so we've decided to use paypal on our on-line shopping system.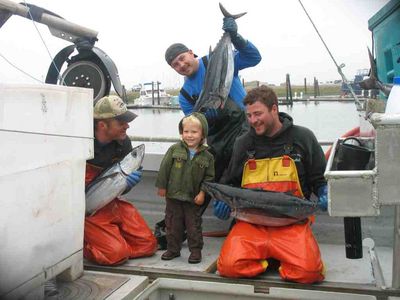 The Tuna Is IN!
So our On Line Shopping System is open once again.
cheers
-Capt. Tyler and F/V Harvester Crew