The Harvester
UPDATE FRESH CANNED ALBACORE TUNA -
*OUT OF STOCK TILL NEXT SEASON*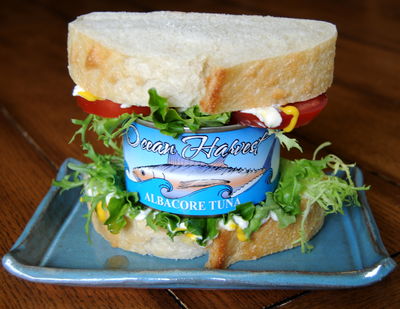 tuna_san.jpg
The Harvester is a 34 foot combination vessel, fishing for crab, salmon, albacore tuna and rock fish out of Charleston Oregon owned and operated by Tyler and Stacy Long & Family committed to supporting sustainable fishing methods and dedicated to bringing the best from the ocean to you and your family.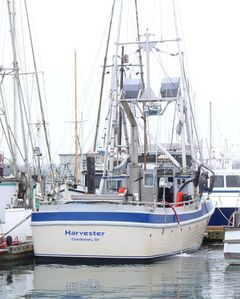 The Harvester
Tuna Fishing:
Our albacore is landed on a foam pad to prevent bruising, then bled and placed in ice water to cool. The ice water also constricts blood veins to force the blood out. Then they are placed in ice in the fish hold. We deliver them to the Sportsmen's Cannery where they are filleted and hand packed into our 7.5 oz cans. There are no added oils or water, just the freshest albacore in its own natural juices.


Click to Buy our Crab and Tuna
Dungeness Crab fishing:
Stay tuned as we plan on offering up a selection of canned Dungeness crab that'll knock your socks off. Leave the catching, picking and cleaning to us while you enjoy!