Spatchcock Smoked Tandoori Floras Creek Chicken
Submitted by admin on Sat, 02/23/2013 - 21:18
Spatchcocked a chicken from http://www.imachickenrancher.com and rubbed with Tandoori spice mix. I've used Ahmed Foods Tandoori mix and good old Pataks wet paste. I also add smoked red pepper flakes ( from http://www.mountainroseherbs.com ) and maybe some other hot sauces or peppers to bring up the heat. Smoked on a brinkmann with green alder (I leave the bark on.. that's an area of dispute among folk around here. I like the bark in my smoke ..those non-bark alder smokers are nuts. But that's another story).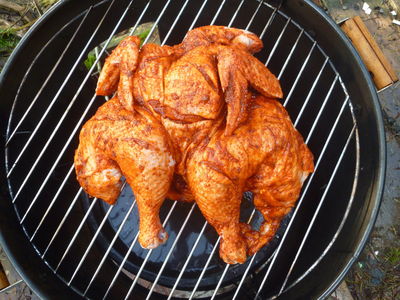 tandoori_smoked_chicken_001.jpg
Just going in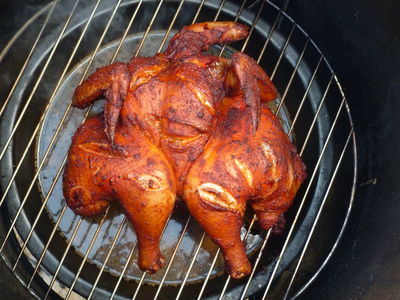 tandoori_smoked_chicken_002.jpg
about an hour and a half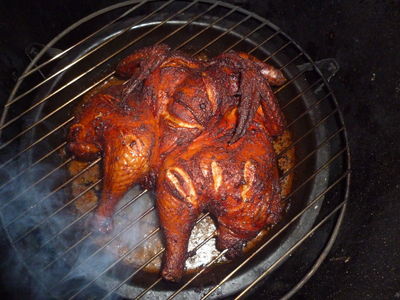 tandoori_smoked_chicken_003.jpg
3 Hours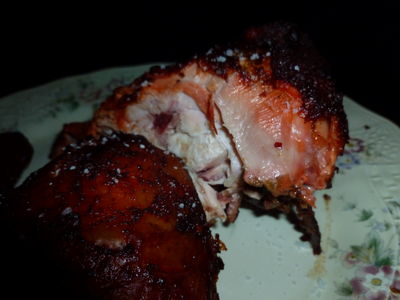 tandoori_smoked_chicken_004.jpg
GRUB!