Forest Harvest - Mushrooms!
Submitted by admin on Sun, 11/08/2009 - 19:37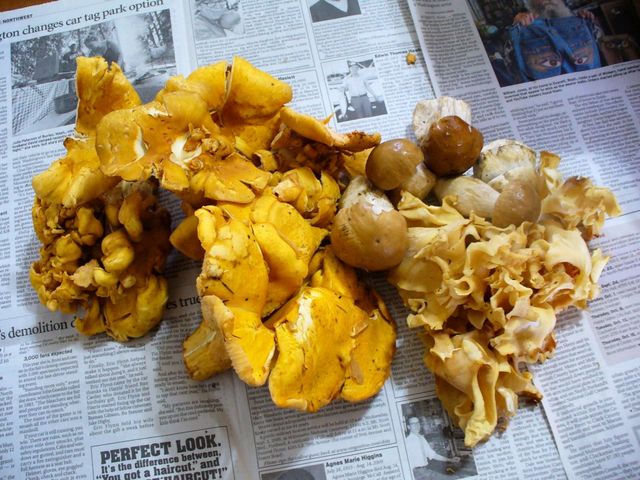 Found a nice selection. king bolete, 'flowering' chanterelle & cauliflower shooms. The cauliflower can be used in place of noodles in a chicken soup. The shrooms are popping down on the Oregon coast.. with 30 foot seas maybe time to stay off the Ocean and harvest a little closer to home!